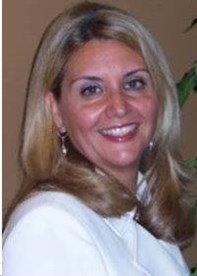 We asked respondents to AHCC's 2021 Home Care Coding & Compliance Industry Survey about their biggest collaboration concerns. Here's a preview of some of the results, along with comments from AHCC board member Lori Apple, RN, CLNC, HCS-C, President & CEO of CorsoCare.
Q: 75% of our respondents said clinicians respect the coder's/reviewer's suggestions and work collaboratively to resolve the concerns when coders/reviewers suggest edits to the OASIS due to inconsistencies or inaccuracies. But in the comments for this question, we had several respondents who commented that most clinicians seem responsive, but some are argumentative or repeat the same mistakes. What's one thing coding/QA staff could do to improve collaboration with clinicians?
A: It is important that clinicians maintain their OASIS assessment skills to the highest degree. Coders and QA staff are typically very good in staying/keeping up to date with assessment practices, OASIS Q&As from CMS, etc. Clinicians often do not keep those skills updated. In-servicing, on-going training of field staff is critical for keeping everyone working at the same level. 
Work with administrative staff to train, assess, and update all staff on OASIS/Coding strategies in an effort to assure proper and acceptable documentation habits are being maintained. Documentation techniques and assessment of skills should be part of periodic clinician evaluations. 
Q: We asked respondents how their organization's administrative team shows support for the Coding Department and our most frequent responses were support for education and necessary resources, trust, offers of support with work, recognition, and regular communication and meetings. What kinds of support do you think most helps coders in their work?
A:  Unequivocally, an organization's support with ongoing training and making tools (such as newsletters, webinars, etc.) available on an ongoing basis is key to supporting coders in their job duties. Allowing them to attend educational conferences and maintaining updated coding manuals is critical.
Q: We also asked survey participants how their organization's administrative team shows support for the compliance department. Support through education and resources, seeks input, compliance is integrated into agency operations, encouragement and acknowledgment, regular meetings and updates were the most popular responses. The support offered here is similar to what we see for the coding department. Do you think the kinds of support home health employees need in general is similar across departments or are there areas of difference?
A:  Compliance is a complex and important part of everything we touch in any Medicare/Medicaid funded program. Education and updating necessary policies and procedures within the agency are necessary. Clearly providing the staff and tools necessary for a solid QAPI program add to the quality of any compliance program active in within the agency.