AHCC Board
The Association of Home Care Coding and Compliance is a division of DecisionHealth, LLC, one of a portfolio of companies owned by Simplify Compliance.
Activities of the association, and positions taken for the purpose of advocating on behalf of professionals in the home care industry, are guided by members of the AHCC board, comprised of nationally recognized experts in home care coding, outcomes, compliance, operations and finance. Members of the board have worked, or currently work, in home care or hospice organizations, and are well qualified to speak to the concerns and issues important to and speak for the interests of the industry.
---
Association of Home Care Coding & Compliance Board Members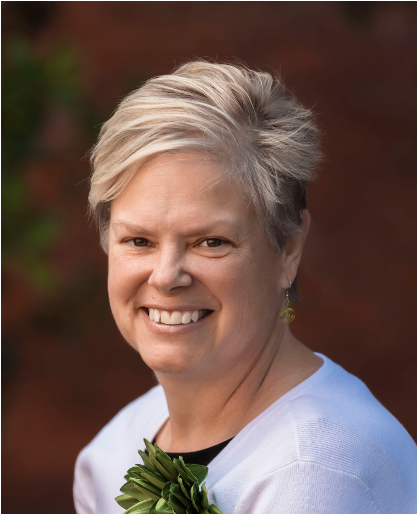 Diana (Dee) Kornetti
MA, PT, HCS-D, HCS-C, COS-C, Owner, Kornetti & Krafft Health Care Solutions
Dee, a physical therapist for 30 years, is a past administrator and co-owner of a Medicare-certified home health agency. Dee now provides training and education to home health industry providers through a consulting business, Kornetti & Krafft Health Care Solutions, with her business partners Cindy Krafft and Sherry Teague, where she serves as its Chief Operations Officer.
Dee is nationally recognized as a speaker in the areas of home care, standardized tests and measures in the field of physical therapy, therapy training and staff development, including OASIS, coding, and documentation, in the home health arena. Dee is the current President of the American Physical Therapy Association's Home Health Section and serves on the APTA's national Post-Acute Work Group. She serves as the President of the Association of Home Care Coding and Compliance, and a member of the Association of Home Care Coders Advisory Board and Panel of Experts. She has served as a content expert for standard setting for DecisionHealth's Board of Medical Specialty Coding & Compliance (BMSC) home care coding (HCS-D) and OASIS (HCS-O) credentialed exams. Dee is also on Medbridge's Advisory Board for development of educational content on its home health platform, and has authored several courses related to OASIS and therapy.
Dee is a published researcher on the Berg Balance Scale, and has co-authored APTA's Home Health Section resources related to OASIS, goal writing and defensible documentation for the practicing therapist. Dee has contributed chapter updates to the Handbook of Home Health Care Administration 6th edition, and co-authored a book, The Post-Acute Care Guide to Maintenance Therapy published in 2015.
Dee received her B.S. in Physical Therapy from Boston University's Sargent College of Allied Health Professions, and her M.A. from Rider University in Lawrenceville, NJ. Her clinical focus has been in the area of gerontology and neurological disease rehabilitation.
---

Arlene Maxim, Vice Chair
RN, HCS-C, A.D. Maxim Holdings, LLC
Arlene is a home health and hospice expert with A.D. Maxim Holdings, LLC is a frequently sought-after speaker in all areas of patient care quality, analysis, and administrative functions in the post-acute healthcare world. She is a Board Member and Vice Chair for the Association for Home Care Coding and Compliance.

With more than 40 years of nursing experience, Arlene previously co-founded regional multimillion-dollar Medicare certified home health care companies, hospital-based home care and hospice companies, and transitional care programs. Early in her nursing career she combined her clinical knowledge with her homecare/hospice interests and began working as a consultant in the homecare and hospice field in 1986.
Her working career has included direct patient care progressing to clinical management oversight, executive level operations in hospitals and post-acute care settings, risk management in multiple health care settings, transitional care management, as well as, providing strategy for organic growth and acquisitions across post-acute settings.

The current focus of public speaking, training and consulting include, but is not limited to, newly released Conditions of Participation, Face to Face strategies, Pre-Claim Review, Home Health Grouping Model, OASIS, Star Ratings in home care and hospice, functional improvement in patients in the home, the reduction in hospitalization and other significant changes we should expect in the near future.
Arlene currently leads innovative change across the health care continuum. She has developed and implemented multiple post-acute care programs working closely with multiple hospitals, home care and hospice agencies, Accountable Care Organizations, etc. On a daily basis, these post-acute programs positively impact high quality care delivery while spending health care dollars wisely. Arlene's energy, dedication, and passion continue to positively change the post-acute world of health care.


---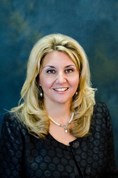 Lori Apple
RN, CLNC, HCS-C, President & CEO of CorsoCare
Lori Apple is an accomplished healthcare industry executive with 33+ years of nursing experience, 25+ years of which has been spent in post-acute care. Lori is currently responsible for setting clinical direction, overseeing all operations of CorsoCare and leading health care strategy for CommonSail. CorsoCare provides health care services in three key areas: Medicare Certified Home Health Care, Hospice and Transitional Care.
As a strategic transformational leader, Lori is known for driving growth and profitability with expertise developing relevant solutions for our rapidly ever-changing healthcare delivery system. Her strong predictive modeling, contract management and negotiation skills have led to multiple successful mergers and acquisitions, and raised client retention by delivering impactful outcomes.
Lori has held a number of increasingly responsible executive roles. She is known for her relationship building skills, creativity, drive and leadership. Lori thrives on innovation and challenges particularly those that expand the company's reach. Early in her nursing career she combined her clinical knowledge with her legal interests and began working as a specialized member of a litigation team that led to earning her Certified Legal Nurse Consulting credentials.
Lori holds a Board position with the Association of Home Care Coding & Compliance (AHCC). AHCC is a division of DecisionHealth, LLC, comprised of nationally recognized experts in post-acute care, coding, outcomes, compliance, operations and finance. As a Board member, Lori often speaks at conferences to the concerns, issues, compliance and interests of the industry.

Lori currently leads innovative change across the health care continuum. She has developed and implemented a Transitional Care Navigation program working closely with multiple Accountable Care Organizations. On a daily basis, this program positively impacts high quality care delivery while spending health care dollars wisely. Lori's energy, dedication, and compassion continue to positively change the world of health care.
---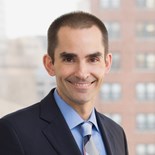 Robert Markette, Jr., JD, HCS-C, Secretary
CHC Attorney, Hall, Render, Killian, Heath & Lyman, P.C.
Robert focuses his practice on representing home health, hospice and private duty providers in all aspects of their operations. With more than 10 years of experience in working with these industries, Robert has developed a reputation for understanding the issues facing home care providers and has assisted clients in a number of areas related to the operation of their businesses.
He works with clients on issues related to Medicare and Medicaid compliance, including surveys, responding to surveys and state and federal appeals of survey findings; payer issues, including appealing payer audit findings; HIPAA compliance; and Medicare and Medicaid fraud and abuse, including matters such as developing and implementing compliance programs, performing internal investigations and representing providers in external investigations and civil and criminal matters. Robert also assists clients with purchasing and selling home health, hospice and private duty agencies.
Because these providers depend heavily on their staffs, Robert also addresses legal issues related to employment matters. This includes wage and hour compliance, responding to Department of Labor investigations and litigating wage and hour disputes. Robert routinely provides guidance to his clients on HR matters, including assisting with preparing personnel manuals, guidance on discipline issues and similar matters. He also assists clients in responding to EEOC investigations and discrimination lawsuits and similar employment issues.
Robert is certified in health care compliance by the Health Care Compliance Board. He is also a frequent speaker on home health, hospice and private duty matters across the country, presenting to the American Health Lawyers Association and the National Association for Home Health and Hospice Care, as well as other national speaking events and numerous state trade association conferences and continuing education sessions.
---

Sharon Harder, Chair
President, C3 Advisors, LLC
As the President of C3 Advisors, LLC, Sharon oversees all home health and hospice client projects, the majority of which are focused on compliance issues including scheduled Medicare/Medicaid compliance audits, acquisition due diligence, preparation of responses to investigations and labor/compensation issues. She leads a diverse team that works with corporate compliance committees and attorneys for client organizations on complex matters and process design focused on compliance improvement.
Early in her career, Sharon served the Healthcare Financial Management Association (HFMA) as its VP of Finance and Administration. She subsequently served in several in leadership positions for multi-state provider organizations; leading more than 20 successful acquisition projects. In addition, she was a founder of a successful pediatric healthcare company providing center-based extended care to medically fragile patients along with home health, medical equipment and infusion services offered in partnership with major children's' hospitals. She is a frequent speaker on home health and hospice regulatory issues and has authored numerous articles on key industry topics including recent contributions on Value Based Purchasing, Emergency Preparedness and the Patient Driven Grouping Model.
---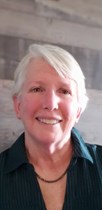 Arlynn Hansell, AHCC 
PT, HCS-D, HCS-H, HCS-O, COS-C
Arlynn Hansell has been a Physical Therapist in both the home health and SNF settings since October 1998, holding positions of therapist, rehab manager, and quality/compliance assurance. Formerly the owner of Therapy and More, an outsource company, Arlynn is now the Director of Education, Coding and OASIS division, for SimiTree Healthcare Consulting.
Arlynn is appointed to the AHCC board, where she serves as the BMSC liaison. She is involved in the creation and editing of the HCS-D, HCS-O, HCS-H certification exams, and is the editor of the Home Care Clinical Specialist – OASIS D online guidance, the OASIS Study Guide, and creator of OASIS Foundations. As such, she is involved continuously in updating and creating online and live education for OASIS and coding. Arlynn was a member of the American Physical Therapy Association, where she served as the past Vice President of the Home Health Section.
---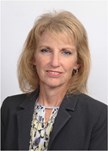 Claudia Baker
RN, MHA, HCS-D, HCS-O, Senior Manager, SimiTree​
Claudia Baker is a senior home care executive with successful experience in the areas of compliance integrity, quality improvement, and managing regional and corporate operations. She has excellent leadership and analytical skills with proven track record in compliance, regulatory oversight, and direct management roles in home health, hospice and private duty settings. Claudia currently serves as Senior Manager for SimiTree. 28 of her 35 years of healthcare have centered around home-based services. Experience that includes development of clinical software applications for the industries. She also has extensive experience with consultation and education for home health and hospice agencies, specifically related to workflow process and improvement.
---
Elise Christensen
RN, HCS-D, COS-C, Coding Manager, Hartford Healthcare
Elise Christensen has been an RN for approaching 34 years.  She has spent almost 20 years practicing in the newborn intensive care unit setting caring for high risk newborns.  During her NICU career, she continued caring for some of her tiny patients as they transitioned home, thus beginning her home health career.  She has now spent over 25 years in the home health industry. Her home health positions held include:  pediatric and adult field nurse, marketing, coding, and senior leadership. 
For the last 11 years Elise has been involved full time in Coding and OASIS review, serving both as a front-line reviewer, educator/mentor, and Coding Director. Currently, Elise is serving as leader of the Coding and OASIS Review team for a very large hospital-based Home Health and Hospice agency.  As a commitment to excellence, Elise has held uninterrupted HCS-D and COS-C certifications for the past 9 years and is a member of both AHCC and AHIMA in good standing.
Elise's passions are family, continuing education, mentoring, leadership, team building.  She also enjoys hiking, gardening, writing, and boating with her husband, children, grandchildren, or pups.
---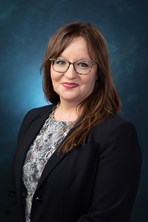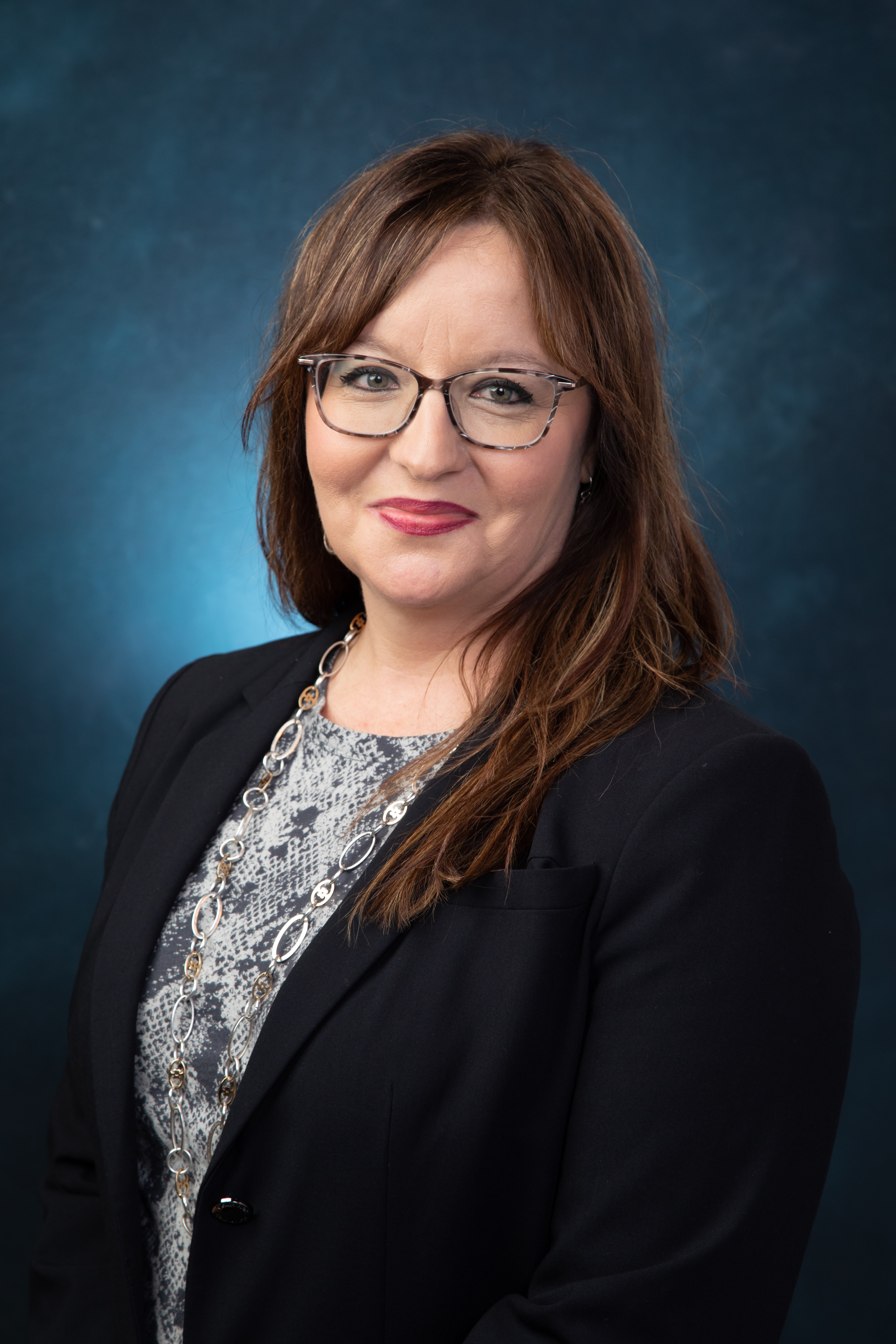 Nanette Minton
RN, HCS-D, HCS-H,
HCS-O,
Senior Clinical Coding Manager, MAC Legacy 
Serving in a leadership capacity for over 20 years, Nanette has held a variety of roles in the home care and hospice industry including clinical, administrative, consulting, education, and agency startup & development. She currently holds the position of Senior Clinical Coding Manager for MAC Legacy. Nanette provides day to day coding and quality support to the home care and hospice agencies receiving coding services.  She also serves as a consultant for quality and regulatory issues that arise due to the complex and integrated nature of coding. Nanette's experience in the industry gives her a unique perspective and allows her to provide coding and audit knowledge firsthand to clients.
---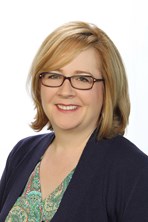 Jan Milliman,
HCS-D
Jan serves as the Director of the Association of Home Care Coding and Compliance. Jan has written about the home health and hospice industries for over a decade, focusing on diagnosis coding, OASIS completion, and hospice operations. As AHCC's membership manager, Jan works with AHCC members and the AHCC board and to develop member benefits, educational content, and networking opportunities.