BMSC Committees
BMSC Exam Committee Members
AHCC's Board of Medical Specialty Coding & Compliance (BMSC) Certification Committees maintain and update the BMSC Certification Programs, including the exams and annual recertification self-assessments. Click here to download the committee scope of work.
---
HCS-D Committee Members

Ashley Benson
RN, COQS, CHHCM, HCS-D, LSSGB, QAPI Director SMART Healthcare Compliance Resources
Ashley began her career in home health as a field nurse, quickly working her way up to supervisor, regional and director roles. In these roles she gained valuable insight into the clinical and operational challenges that home health agencies face every day.
She has extensive knowledge in OASIS, coding, regulatory compliance, and QAPI activities. Ashley is a "lifelong learner," spends part of her free time researching industry changes and studying best practices and believes in empowering others with knowledge. She is passionate about all things home health, education, compliance and process development and improvement. Her military background taught her about the importance of working hard and following the rules.
---

Christina Crumbley
RN, MSN, HCS-D, CEO/Owner, Tidal Healthcare Consulting
Christina Crumbley is the CEO/Owner at Tidal Healthcare Consulting. Christina has 29 years of broad-based experience in home health operations, quality assurance/performance improvement, clinical management, finance and business development, with 25 of those years holding leadership positions. She has provided consulting services through her company Tidal Healthcare Consulting, LLC focusing on home health operational and clinical management, ICD-10 coding and OASIS review, as well as a large focus on education. She co-authored a book titled "Becoming a Super Woman: Leadership for Women" and provides women's leadership training under her brand Commander in Heels.
---

J'non Griffin
RN, MHA, HCS-D, HCS-H, HCS-C, COS-C, Director, SimiTree Healthcare Consulting
J'non Griffin is a 32-year veteran of home care as an RN. She received her Master's Degree in Health Care Administration in 2005. She has experience as a field nurse, director and executive with home health and hospice agencies, both large and small. She has served as Director of Staff Development and Appeals for home health and hospice agencies. She has taken part in mock surveys for agencies, and prepared agencies for accreditation. She has been directly involved in accreditation surveys, acquisitions and many regulatory crises with state survey agencies and the intermediary.
As Regional Director of Operations for a home care company, J'non was ultimately responsible for the operations of several branch agencies. She completed billing audits, supervised personnel, handled employment issues and trained managers. Part of her responsibilities have included risk management, acting as Compliance Officer, development of policies and forms, survey compliance, appeals of Medicare denials, writing Corrective Action Plans, start-ups of parent and branch agencies, consulting with agencies on a variety of subjects and education of staff.
J'non is certified as a Homecare Coding Specialist-Diagnosis (HCS-D), certified in OASIS competency (COS-C), Homecare Coding Specialist-Hospice (HCS-H), Home Care Specialist-Compliance (HCS-C) and is an AHIMA approved ICD-10-CM trainer/ambassador. J'non is an accredited ACHC and CHAP consultant. J'non is also on the board of Home Care Directions, and is a frequent contributor and expert on HcPro's Ask an Expert Panel. She has also been a frequent contributor to the Decision Health Publication Diagnosis Coding Pro, published several manuals, and assisted with composition of several online modules for coding and OASIS instruction. She has presented several webinars, and has been a nationally recognized speaker on a variety of subjects.
---

Michelle Horner 
RN, HCS-O, HCS-D, HCS-H, Manager of Post-Acute Education with McBee
Michelle Horner has more than 25 years of experience in healthcare with an extensive background in critical care and home care.  She currently specializes in Quality, Clinical and Regulatory Consulting and Education. Michelle develops and provides education to both internal staff and external clients. She has produced and presented live national and internal webinars. She travels to provide custom on-site client education programs. Her expertise regularly appears in the Decision Health Diagnosis Coding Pro.  Michelle consults with clients on process improvement projects as well as analyzing and improving outcomes and Star ratings. Michelle works with clients and staff to identify and create custom educational programs. Michelle has been instrumental in the creation of content for the McBee Post-Acute Academy.
---

Susan Jirsa
BSN, RN, COS-C, HCS-D, Divisional Director Quality Assurance, Aveanna
Susan Jirsa is a registered nurse whose background in home health began in 2009. She has held both clinical and operational leadership positions since 2010, and currently, she is the Divisional Director of Quality Assurance for Aveanna Healthcare's Home Health and Hospice Division. Susan has a passion for quality and believes in the power of education.  Her training experiences are diverse, and include leading live webinar panel discussions, providing OASIS and coding educational materials to both clinicians and staff, and delivering provider updates regarding COVID-19 regulatory changes. She was integral in preparing her organization for the adjustments in PDGM and was invited to speak at a national EMR conference on the topic of the impact of PDGM on home health coding.
She lives in MN with her husband and her two felines.
---

Shanna Carter Kennon
RN, BSN, HSD-O, HCS-D, Coding and OASIS Reviewer, SMART Healthcare Compliance Resources
Shanna Carter Kennon is a Bachelor's prepared Registered Nurse with over 15 years of experience. Shanna has spent the last 13 years in home health. She is currently working remotely as a full time Coding and OASIS Reviewer for SMART Healthcare Compliance Resources.

The mother of 3 active boys, Shanna is often found cheering at a baseball field or working on the family farm in West Tennessee, where they raise beef cattle.
---

Lisa McClammy
BSN, RN, COS-C, HCS-D, Senior Clinical Education Consultant, MAC Legacy
Lisa McClammy has more than 24 years of diverse nursing experience. Her experience includes Director of Customer Success for a Home Health Software Company and Director of Patient Care and Alternate Administrator for a home health agency, which gives her a unique perspective and understanding of the challenges home care agencies face. Her clinical and consulting experience in the home care industry is the foundation for a variety of education topics presented to agencies, state associations, webinars, and workshops.   
---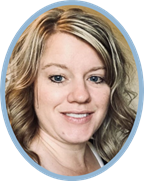 Celeste Miller
RN, BS, HCS-D, COS-C, Director of Operations, Oracle
Celeste has a passion for learning and education, especially in coding and OASIS.  She's been certified with both for many years. She currently oversees and trains all the coders within the agency she works for.  
Celeste is an innovative leader whose goal is to improve the industry of home health and hospice through education and involvement. Celeste provides education/in-services related to OASIS, ICD-10 coding, skilled need, rules and regulations, conditions of participation, ADRs and QAPI.
Key achievements for her current role include:
Creating and implementing the QAPI program among all offices within Signature Healthcare at Home and Hospice a provider of home health, hospice, and home care within 4 states.
Implementation of mock surveys agency wide for survey preparedness.
Creating informational sheets and education for providers to assist in proper ICD-10 code selection allowed within PDGM.
Recent state surveys deficiency free.
Companywide training on PDGM preparedness throughout 2019.
Leaders working directly with Celeste describe her as a top expert in her field, motivated, responsible, great trainer, reliable, thorough, concise, dedicated, self-motivated, quality driven, effective multitasker, detail oriented, kind, supportive, and always willing to help.
---

Sherry Jean Samia
BSN, RN, HCS-D, HCS-O. Regional Director of Clinical Services for Home Health, Brookdale Senior Living (Home Health)
Sherry Jean Samia is a nurse with extensive experience in leading home health quality improvement programs and initiatives. She currently works as a Regional Director of Quality Services for Brookdale Healthcare Services. Before starting her journey with long term care and home health; Sherry practiced as a physician in the Philippines and specialized in Pediatrics.   With her medical background, Sherry has intimate knowledge of disease processes and utilizes this to her advantage when tackling nursing projects. When she's not traveling for work, Sherry enjoys the local scenery and dining options of Austin, TX with her family.
---

Pamela Wandrie
M.A.CCC-SLP, HCS-D, HCS-O, Coding and OASIS QA Specialist, SimiTree
Pamela Wandrie is a Coding & OASIS QA Specialist at SimiTree. She has over 29 years of experience in home health care, with 23 years spent in the field as a skilled therapy provider. Her clinical experience includes a variety of acute and post-acute care settings, with an emphasis on evidence-based practice. In 2016 she transitioned to a coding and OASIS quality assurance and education role. Her experience includes coding and OASIS reviewer mentorship, education development and delivery, development and maintenance of coding and OASIS assessments, as well as real-time and post-audit QA of coding, OASIS, and plan of care reviews.
---
HCS-H Committee Members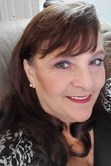 Karen Carter
RN, CPCO, CHCA, HCS-O, HCS-D, HCS-C, HCS-H, Chief Operating Officer/Chief Compliance Officer, Trinity Home and Health Care
Karen Carter has been a nurse for over 20 years. She spent her pre-nursing career as a tax preparer, statistician, and public speaker. Fresh out of nursing school Karen was able to realize her lifelong dream of working with children. Her first job was in the pediatric intensive care unit where she was promoted to director and earned her CCRN, SANE, and child abuse certifications. She left the PICU to help open a pediatric home health division in Louisiana to meet the needs of children after acute care discharge.
Since 2004, she has exclusively worked in the Home Health and Hospice leadership sector as DON, Administrator, Director of Growth and Development, Corporate Educator, Regional Clinical Director and Area Vice President. Karen is currently a Regional Director for Jet Health. In addition to oversite of day to day operations of multi-site agencies Karen has been active in due diligence surveys, de novo agencies and transitions during company buy-outs. She has been utilized as a speaker for state and national association meetings including DecisionHealth and NAHC.
---

Ashley Cunningham-Baker
BSN, RN, HCS-D, HCS-H, COS-C, Regional Vice President of Quality and Compliance, Aegis Health Care
Ashley has worked in the health care industry for 22 years. She started her journey as a C.N.A in skilled nursing and worked her way up to Registered Nurse. She has been in the Home Health and Hospice Industry for 11 years, holding many positions in Home Health and Hospice as a case manager, director and in quality assurance. She found her passion in regulatory guidance and education.
Ashley has extensive experience in home health and hospice coding, quality reviews and performance improvement. Currently she is Regional Vice President of Quality and Compliance, overseeing multiple agencies nationwide along with an all-encompassing consulting company that serves agencies across the U.S. She enjoys quality assurance performance improvement and helping agencies identify areas of concern and assisting in improvement measures. She routinely provides education on all aspects of home health and hospice, staying up to date with new guidance and best practices.
Ashley has been married for 18 years and is a proud mom of two amazing kids, ages 6 and 9. Her family enjoys life in southeastern Idaho where they take advantage of the beautiful outdoors by camping, gardening, hiking, and anything that gets them outside.
---

Maurice Frear
HCS-D, HCS-H, ICD-10-CM Coding Educator and Compliance and Coding Auditor
, Bon Secours Home Health and Hospice
Maurice began his career in Home Health care in 2005 after serving 30 years in the US Navy. He began his career with Bon Secours Home Health and Hospice as an Insurance Authorization Specialist. In 2008 he passed his CPC certification exam and in the same year passed his HCS-D exam. He was responsible for coding Home Health referrals and in 2015 began coding Hospice referrals. He received his HCS-H certification in August 2017.
During this time, he has written several articles for Diagnosis Coding Pro, Basic Coding, covering topics for both Home Health and Hospice coding.
He currently is responsible for ICD-10-CM coding education and compliance and coding auditor for Bon Secours Home Health and Hospice.
---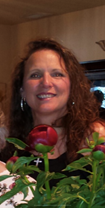 Kelly Kavanaugh
RN, HCS-D, HCS-H, HCS-O, BCHH-C, Team Manager, SimiTree
Kelly Kavanaugh has been in home health and Hospice for 30 years. She is currently Team Manager for SimiTree Healthcare. Previously, she has worked as an agency owner & administrator, DON, done Billing/Claims, been a field nurse, done marketing, served as director of education, QAPI, and OASIS review & coding. She  has been coding & OASIS certified 15+ years.
Kelly hopes to utilize her knowledge, skills and passion to help preserve the high standards of the home health & hospice industry. She aims to give back to the home health & hospice community in any way she can to help others as we all struggle to keep up with this ever-changing world of regulations.
---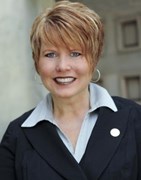 Annette Lee
RN, MS, COS-C, HCS-D, Consultant, Provider Insights, Inc.
Annette Lee, founder of Provider Insights, Inc., is a registered nurse with a master's in healthcare administration. Practicing since 1990, the majority of her nursing experience has been in home health. For over a decade, she worked with the CMS intermediary, where she provided review and education on home health and hospice payment and documentation. Lee then founded Provider Insights, Inc. to provide consultation and education regarding Medicare reimbursement issues and effective documentation strategies, assisting providers with ADRs and appeals. Today, she marries her real-world experience and her inside knowledge of Medicare to ensure providers can meet CMS requirements and ensure compliant, efficient operations.
---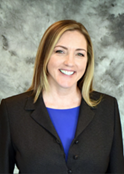 Christine Mickel
PTA, HCS-D, HCS-O, HCS-H, OASIS and Coding Team Leader, McBee Associates
Christine Mickel is a licensed Physical Therapist Assistant with more than 10 years of healthcare experience.  For the last 5 years Christine has worked remotely coding and reviewing OASIS for numerous home health and hospice agencies.  Christine is currently a Coding and OASIS Team Leader with McBee Associates mentoring, training, and completing quality reviews for HCS-D, HCS-O, and HCS-H certified chart reviewers.
---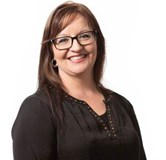 Nanette Minton
RN, HCS-D, HCS-H,
Senior Clinical Coding Manager, MAC Legacy 
Serving in a leadership capacity for over 20 years, Nanette has held a variety of roles in the home care and hospice industry including clinical, administrative, consulting, education, and agency startup & development. She currently holds the position of Senior Clinical Coding Manager for MAC Legacy. Nanette provides day to day coding and quality support to the home care and hospice agencies receiving coding services.  She also serves as a consultant for quality and regulatory issues that arise due to the complex and integrated nature of coding. Nanette's experience in the industry gives her a unique perspective and allows her to provide coding and audit knowledge firsthand to clients.
---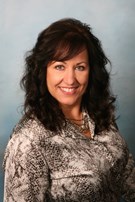 Sherri Parson
RN, HCS-D, HCS-O, HCS-H, COS-C, BCHH-C, Post-Acute Education Senior Manager with McBee
Sherri brings more than 25 years of healthcare experience to her role as Post-Acute Education Senior Manager with McBee.
Earning her RN license in 1994, Sherri started her career providing direct care first in hospital settings, including Medical Surgical, ICU and Interventional Radiology before transitioning to home health. Sherri has been an in-home provider of skilled-nursing services, as well as developing expertise in quality assurance, diagnosis coding, OASIS review and regulatory compliance. Sherri further developed her home health expertise as a therapy manager and staff education and development expert.
Sherri's vast experience in home health prepared her for her current role where she is responsible client and staff education and development of McBee Post-Acute Academy. In addition to providing staff and client training and education, Sherri travels around the country to present at state home care association meetings, national events, and to provide on-site, in-service programs to agencies. Sherri has authored numerous articles and is frequently sought after for her expertise by publications such as Diagnosis Coding Pro for Home Health. 
---

Apryl Swafford
RN, BSN, COS-C, HCS-D, HCS-H, QA Manager,
SimiTree Healthcare Consulting
Apryl Swafford, who currently serves as QA manager for SimiTree, has more than 20+ years of experience in home health. She began her nursing career in 1994 with a BSN from Jacksonville State University in Alabama and has worked in roles as a case manager, clinical manager, and leader of a cardiopulmonary specialty program. Apryl is a certified OASIS specialist (COS-C) as well as having coding certifications in both home health and hospice (HCS-D, HCS-H). She has led multiple coding and OASIS classes for agencies, as well as speaking on topics of interest to home care and hospices agencies, such as OASIS E, home health regulations, PDGM, outcomes management and others, at many state associations.
As QA manager for SimiTree, Apryl monitors the overall quality of coding, OASIS, and plan of care reviews completed by both full-time and contract auditors. Apryl works in conjunction with the QA specialists and education department to identify topics of education to address any trending issues noted in QA reviews. Apryl also assists with onboarding new auditors as needed and assist team managers with completing coding and OASIS reviews when volumes increase.
Apryl has provided several articles for home care publications, written scenarios for auditor training as well as OASIS classes, and been a subject matter expect for home care articles in the past few years.
---
HCS-O Committee Members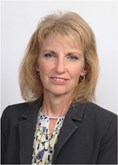 Claudia Baker
RN, MHA, HCS-D, HCS-O, Senior Manager, SimiTree​
Claudia Baker is a senior home care executive with successful experience in the areas of compliance integrity, quality improvement, and managing regional and corporate operations. She has excellent leadership and analytical skills with proven track record in compliance, regulatory oversight, and direct management roles in home health, hospice and private duty settings. Claudia currently serves as Senior Manager for SimiTree. 28 of her 35 years of healthcare have centered around home-based services. Experience that includes development of clinical software applications for the industries. She also has extensive experience with consultation and education for home health and hospice agencies, specifically related to workflow process and improvement.
---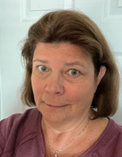 Karin Bongratz
RN, BS, COS-C, HCS-O, Outcomes Achievement Coordinator, Quality Assurance, AAHS Lake Zurich / Continuing Health
Karin Bongratz is Outcome Achievement Coordinator for Advocate At Home. She has been reviewing OASIS for accuracy since 2008. She has been in home care for 33 years and believes that is the best place for patients to get well. She has been a nurse in the field, an intake coordinator, a manager and intermittently a reviewer.
In 2013, Karin became a full-time reviewer, checking the OASIS for accuracy and instructing clinicians on how to code accurately to best tell the story of the patients they care for.
---

Donna Bohannon Buckley
BSN, RN, HCS-D, HCS-O, Quality Manager with McBee Associates, Inc
Donna Buckley is a seasoned clinical consultant with McBee Associates, Inc., specializing in home health care coding and OASIS review. She brings 35 years of nursing experience in hospital and home health settings to the firm. She offers extensive knowledge and expertise in OASIS and ICD-10 Coding for home health. She also offers an in-depth understanding of Medicare and Medicaid regulations, federal and state regulatory requirements, OASIS integrity, quality improvement, disaster preparedness and HIPAA compliance.
As a Manager with McBee Associates, Donna provides remote clinical OASIS and coding recommendations to clients. She has developed and led client and clinician education sessions to improve OASIS outcomes and accuracy. She prepares and leads monthly status reporting to multiple clients.
Donna's depth of experience gives her a superior understanding of the financial issues and responsibilities of home health care. Her nursing background and home health leadership experience have taught her to effectively manage patient care, monitor compliance, develop field staff and improve agency outcomes.
In the home health industry, Donna  has provided direct patient care, case management, and has held multiple leadership positions. As a clinical supervisor and promotion to Quality Management Director, she has directed multi-disciplinary teams and has led multiple branches in quality assurance and performance improvement. As a Clinical Director, Donna mentored her agency to "survey ready" status, improved employee satisfaction through implementation of new software and reduced unbilled episodes. She offers extensive knowledge of clinical operations and home health care documentation regulations.
---
Elise Christensen
HCS-D, COS-C, Coding Manager, Hartford Healthcare
Elise Christensen has been an RN for approaching 34 years.  She has spent almost 20 years practicing in the newborn intensive care unit setting caring for high risk newborns.  During her NICU career, she continued caring for some of her tiny patients as they transitioned home, thus beginning her home health career.  She has now spent over 25 years in the home health industry. Her home health positions held include:  pediatric and adult field nurse, marketing, coding, and senior leadership. 
For the last 11 years Elise has been involved full time in Coding and OASIS review, serving both as a front-line reviewer, educator/mentor, and Coding Director. Currently, Elise is serving as leader of the Coding and OASIS Review team for a very large hospital-based Home Health and Hospice agency.  As a commitment to excellence, Elise has held uninterrupted HCS-D and COS-C certifications for the past 9 years and is a member of both AHCC and AHIMA in good standing.
Elise's passions are family, continuing education, mentoring, leadership, team building.  She also enjoys hiking, gardening, writing, and boating with her husband, children, grandchildren, or pups.
---

Cheryl Isaac
HCS-D, HCS-O, Team Lead, Quality In Real Time, McBee Associates
Cheryl Isaac has a decade of home health coding experience. 
Cheryl has trained and mentored dozens of auditors. She has also guided numerous home health care agencies through the many changes in this dynamic industry, helping them to achieve their goals. Additionally, she has presented webinars for the industry and served as a standard-setting judge for an HCS-O exam. She is HCS-D and HCS-O certified.
---

M. Theresa Piner
RN, BSN, HCS-D, HCS-O, Manager Insurance Authorization, Penn Medicine At Home
Theresa is Manager of Insurance Authorization at Penn Medicine At Home. She completes Medicare and hospice reviews in the CORE Department focusing on accuracy and compliance. She also provides OASIS education to staff and serves as team resource.  Theresa has been in Home Care for over a decade and has strong dedication and passion for OASIS and Coding accuracy. Theresa has contracted with many prestigious home care outsourcing organizations providing her expertise in coding and OASIS reviews.
Theresa has also served as field clinician, OASIS Auditor, Consultant, Nurse Reviewer and Clinical Manager.
Theresa holds a BSN from Drexel University and received her B.S. in Business Administration from Peirce College.
---

Jennifer Warfield
BSN, HCS-D, COS-C
As a well-known homecare coding and OASIS specialist with extensive nursing experience, Jennifer is an informational ally for hundreds of home health agencies across the country. Her passion for being an educational resource keeps her travelling to conduct training sessions and speaking engagements at numerous homecare conferences on important industry topics, including coding, OASIS and documentation.
Jennifer served as educational director at one of the leading home health software companies in the country for 17 years and certified as an official ICD-10 trainer. Jennifer received a bachelor's degree in nursing from the University of South Alabama in Mobile, Home Care Coding Specialist – Diagnosis certification from the Board of Medical Specialty Coding, and earned her Certificate for OASIS Specialist-Clinical from the OASIS Certificate & Competency Board. She is author of two coding guidebooks which include "Tips, Tricks & Tidbits for Home Health Professionals."
---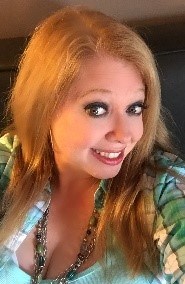 Tracy L Wright
RN, MSN-ED, HCS-O, HCS-D,
Director of OASIS, Coding and Education,

Lifecare Homehealth

Tracy Wright is Director of OASIS, Coding and Education with Lifecare Home Health of McKinney, Texas. She has 16 years of home health care experience.

Tracy is licensed in both Texas and Georgia and has held multiple positions in home health including Director of Quality, OASIS Coder/Reviewer, Clinical Manager, Clinical Education and OASIS, and Field Clinician. She earned her MSN in nursing education from University of Phoenix.

 Tracy has staff development experience with love for teaching. She has created Orientation programs, ICD-9 and 10-CM Training, OASIS Training, PDGM Training, and Medicare 101 Training, plus multiple others.

 Tracy enjoys teaching and watching the light bulbs go off.  She is a forever learner and believes there is always something to learn in life and in your career. She enjoys spending time with her family and her dogs. She has two grown children, one teenager, and three fur babies that keep her extremely busy.  
Other AHCC Committees 
AHCC's committees work to recognize the valuable work home care coding and compliance professionals do and to make a positive impact on the industry. AHCC Committees include:
AHCC Awards Committee
The AHCC Awards committee provides expertise and guidance on the development of the AHCC Achievement Awards program, nomination requirements, and recipient selection.
For more information about this committee, review the committee scope of work. 
Current AHCC Award Committee Members include:
Arlene Maxim,

RN, HCS-C

Robert Markette, Jr., JD, HCS-C
J'non Griffin, RN, MHA, HCS-D, HCS-H, HCS-C, COS-C
Shanna Carter Kennon, RN, BSN, HSD-O, HCS-D
Sherry Jean Samia, BSN, RN, HCS-D, HCS-O
Karen Carter, RN, CHCA, HCS-O, HCS-D, HCS-C, HCS-H
Nanette Minton, RN, CHPCA, HCS-D, HCS-H

Sherri Parson,

RN, HCS-D, HCS-O, HCS-H, COS-C, BCHH-C

Claudia Baker, RN, MHA, HCS-D, HCS-O
Jennifer Figueroa, BSHSA, HCS-D, COQS
Donna Bohannon Buckley, BSN, RN, HCS-D, HCS-O
Elise Christensen, HCS-D, COS-C
Cheryl Isaac, HCS-D, HCS-O
AHCC Advocacy Committee
The Association of Home Care Coding and Compliance's (AHCC) Advocacy Committee reviews regulatory policy, coding and guideline updates, and OASIS requirements that impact home care coding and compliance professionals. The committee takes action to advocate on behalf of AHCC's membership and the industry at large.
For more information about this committee, review the committee scope of work.
AHCCtober Committee
The AHCCtober Committee plans activities for the annual AHCCtober week festivities, develops and brainstorms resources to help people celebrate and recognize the efforts of home care coding and compliance professionals, and participates in Q&As based on the annual AHCCtober Industry Survey. The committee members will meet on a regular basis over conference calls to meet these objectives (once or twice per month from May through October).
For more information about this committee, review the committee scope of work.
Documentation Integrity Committee
The Association of Home Care Coding and Compliance's (AHCC) Documentation Integrity Committee will provide collective leadership, expertise, and written guidance for the AHCC membership and the broader home care industry. Through individual work on specific projects (such as joint authorship of white papers), group discussion, and other activities, committee members provide AHCC members and home care professionals with defined, compliant policy and processes, and promote best practices for documentation integrity.
For more information about this committee, review the committee scope of work.