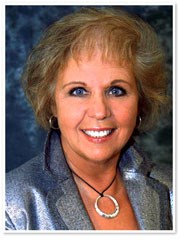 We asked respondents to AHCC's 2021 Home Care Coding & Compliance Industry Survey about their biggest technology and Innovations concerns. Here's a preview of some of the results, along with some comments from AHCC board Vice Chair, Arlene Maxim, RN, HCS-C, A.D. Maxim Holdings, LLC.
Q: For our survey respondents, EHR system training was the number one technology challenge. This was the same top challenge agencies reported in 2020. What are some ways agencies can address this?
A: That is a very interesting response. If EHR training is an issue, the agency should ask for this from the EHR provider. There should be at least one "super user" in the organization that could help with any EHR issues that occur.  Most sophisticated EHR's provide significant training and "help folders" within the solution. Administrative staff at the agency should work with the EHR provider to work on a training plan. 
Q: The top three new processes adopted by respondents last year were:
Zoom, Google Meet, or other virtual meeting tools (64%)
Telehealth (34%)
Continuous Quality Improvement (30%)
In 2021 the results were:
Zoom, Google Meet, or other virtual meeting tools (56%)
Telehealth (24%)
Continuous Quality Improvement (25%)
The ongoing public health emergency and changing regulations are probably driving the increase in virtual meeting tools and telehealth. What do you think is inspiring the adoption of CQI?
A: The CQI need/action is long overdue.  The rise in numbers is likely to be directly related the implementation of QAPI programs as a result of the 2018 rules and agencies recognizing that documentation is necessary for any success in this industry.  PDGM has forced agencies to work with fewer visits to accomplish positive outcomes. CQI programs will certainly assist in meeting that goal. This is a refreshing increase to see.
Q:  Last year, we asked respondents how they were using telehealth and the responses broke down as follows:
Remote monitoring (54%)
Clinical engagement (41%)
To control number of visits (21%)
In 2021 the results were:
Remote monitoring (36%)
Clinical engagement (23%)
Virtual Face-to-Face (22%)
We saw a shift in the use of telehealth over the last year. How do you think those responses will change over the next year? Do you think we'll continue to see growth in use of telehealth for home health, or will it slow down when the pandemic comes to an end?
A:  I believe that telehealth and remote care monitoring is here to stay and will only grow over the next few years.  The crisis we now face with the shortage of nursing will demand that technology play a very important role in providing the same quality with fewer staff.  The industry is clearly looking to the "Choose Home" legislation that has been presented in the Senate.  Should a companion bill be presented in the House of Representatives and passed, this could mean that remote care monitoring will be covered as part of this legislation and will certainly grow.  Technology shows much promise.  With the staffing shortages we now face, we hope "Choose Home" is successful.